Gerald Lee Tahajian, Attorney at Law

Specializing in Wills, Trusts, Taxation and Probate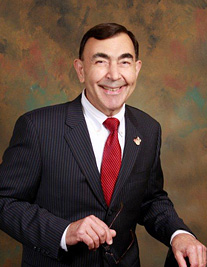 Gerald Lee "Jerry" Tahajian Attorney at Law
Since 1975 we have been committed to providing counsel on the subject of family wealth retention as well as trust administration and gift and estate taxation.
As of March 1, 2011, Jerry became "of Counsel" to the law firm of Tomassian, Pimentel and Shapazian where he and his staff continue to serve his clients with the same quality of service his clients have learned to expect.
This site is designed to be a resource for general information. Regardless of whether or not you decide to have our firm represent your interests, we hope you find the enclosed useful and informative.
Warren Buffett said that the ideal inheritance for kids is "enough money so they would feel they could do anything, but not so much that they could do nothing."